Let's bring music with words back to the playa! Sometimes out in the desert we forget that there are thousands of beautiful songs with lyrics.

Please take a minute to add your favorite tunes below! There's only one rule, songs added have to have words. Add as many as you want! We have a whole week to fill!
What is it?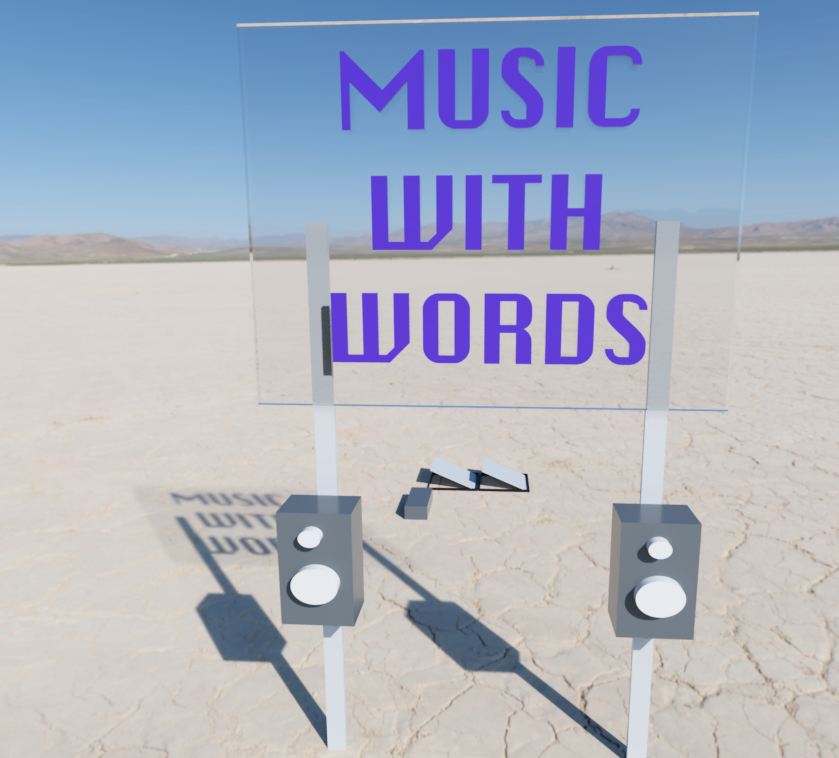 Music with words is a sustainable art installation that will play crowd sourced music for the duration of the burn. It will harness the power of the sun by day to play music and light up a beautiful LED sign somewhere out on the playa to remind us that there is still in fact music with words in this alien landscape.
A little bit about me. I'm Phil and I've been been thinking about this idea for about 2 years. This will be my 3rd time back at Burning Man and I wanted to bring an art project this year. I live in Brooklyn and am software engineer by day (sometimes by night) but in a previous life I was an audio engineer / producer. I'm camping with camp "Wait, what's in this?" again this year, so if you're out in the playa come stop by and say hi.
Want to help with the project or have questions? Send me a note at hi@musicwithwords.art